10 general tips for tenants
We have compiled a list of the 10 most general tips for tenants based on our experience. This is including; before the move, during the stay and in regard to move out. The advice is relevant for all kinds of tenancy.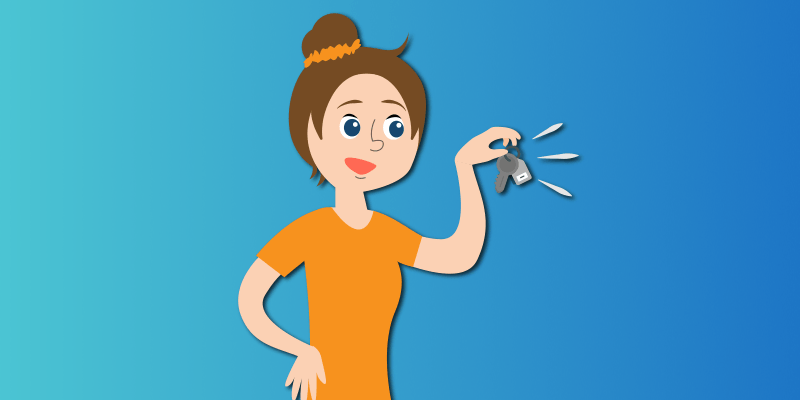 How do I know if I am entitled to compensation?
1. Make sure you do not get scammed
This is unfortunately easier said than done, but if things seem too good to be true, they most likely are. Pay particular attention to ads where landlords do not seem available or want money before signing the lease.
2. Talk to the former tenant
It may be a good idea to talk to the former tenant. Ask how their experience living in the residence and why they decided to move. It is always great if you can learn from others mistakes. They may complain about the neighbors, the landlord or something you would not even have thought of.
3. Consider your landlord
If your landlord seems distant, angry and tired, it can be an incredibly tiresome tenancy. You may not think about it in the beginning, but if there are problems in the lease, then these landlords will often be more difficult to engage with dialogues.
4. Check your new lease carefully through
Review your lease – possibly with your family or with us – and always pay special attention to the lease contract § 11. You may be subject to some major obligations in this section, so it is always important to know the contents of their lease.
5. Submit mistakes- and list of deficiencies
Even though it is a great feeling to move into a new tenancy, it is always important to submit a mistake – and a list of deficiencies. You have 14 days after you have taken over the tenancy. You can optionally retrieve our template. 
Remember, you must report your relocation to the post office, municipality and companies as well. Likewise, it may be a good idea to acquire a home insurance. You can see our Guide to Relocation. 
7. Remember documentation
Always remember to take pictures of the leases condition and be sure to have proof of everything. The lease stand as well as the agreements with landlords and if there is something that there is not as it should be.
8. Always get all agreements written
In continuation of paragraph 7, it is a good idea to get all agreements with the landlord in writing. That way, you can always prove your agreements and keep the landlord up to it.
9. Remember the house regulation
It is always a good idea that you have respect for both neighbors and landlords, so that you treat others as you wish to be treated yourself. It is everyone's interest that everyone is happy and there is a positive mood
10. Get relocation covered
Remember to hand in a written termination of the lease, to leave what the lease contract prescribes while moving address. It is important to note that you must give up your new address to your old landlord no later than 8 days prior to relocation.
Should your friends also read this? Share here 🙂
Get acces to secret content
Register to the newsletter like a thousand other tenants and get free tips and tricks directly in your mailbox.