Here you can pick the membership package you want. You are more than welcome to contact us, if you are having difficulties with choosing the package for you. Our competent helpline is always ready to help.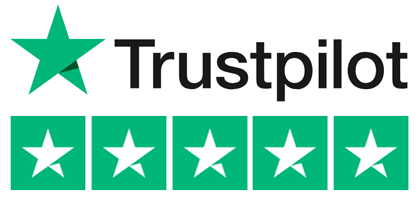 More than 100+ client inquiries
Monthly payment

Half yearly payment (save 1 month!)
What applies to DIGURA membership?
IS THERE AN SIGNUP FEE OR OTHER HIDDEN FEES?
No – there is no setup fee or other hidden fees at DIGURA. We want a transparent solution where members get what they pay for. No more, no less.
IS THERE A MINIMUM MEMBERSHIP PERIOD?
If you have selected half yearly payment, there is no minimum period. If you have selected monthly payment, there is a minimum period of 6 months. Monthly payment has been in demand from several members, which is why we have introduced it, but we need to maintain a minimum period of 6 months to ensure the necessary quality and allocated resources.
When you are a paying member of DIGURA, the payment is made in advance.
WHAT IS THE TERMINATION PERIOD?
You can always cancel your subscription. However, DIGURA does not refund any payment for the remaining membership periods. If you wish to cancel, you can unsubscribe at www.medlem.digura.dk/afmelding/
As one of the few on the market, DIGURA has liability and counseling insurance. It has never been used, however it is important for us to ensure, that you see as safe and secure as possible.
WHAT TYPE OF PAYMENT DO YOU ACCEPT?
We accept card payment, including visa dankort, visa electron, mastercard and maestro.
CAN I DOWNGRADE OR UPGRADE MY MEMBERSHIP?
You can always upgrade your membership. If you want to downgrade, this can happen when either your minimum or current payment period has expired. If you want to change the membership package, you can simply contact your advisor about this.
WHEN ON THE DAY CAN I GET LEGAL COUNSELING?
It is possible to receive counseling every weekday between 09.00 – 16.00. If you would like to make a phone call, please make an appointment. This allows your advisor to be a 100% prepared and ensure you the best experience. You can book a call through your advisor.
DOES MY PAYMENT BE CONTINUOUS?
Payment is automatically made from the payment card you have connected to your membership.
WHAT HAPPENS IF MY CARD IS BLOCKED OR I GET A NEW ONE?
If you lose your card or you get a new one, it is important that you contact DIGURA immediately, so that we can update your payment information. If this does not happen, your membership will be canceled, and you will not be able to get legal counseling.