Do you need legal advice?
Do you have any doubts about your rights related to a problem with your landlord? Then you can get legal advice form DIGURA through our membership
DIGURA advises hundreds of tenants weekly who are constantly experiencing problems in their rental and need advice on the situation. As a member you can always contact us and get a answer to your problem within 24 hours. 
Maybe you should become a part of Denmark's leading membership club for tenants?
Dialogue with your landlord
If you are not comfortable with having a dialogue with your landlord about the problem, then we can handle the dialogue for you or advise you on how to handle the situation.
Check your rent and lease
As a member of DIGURA, you can continuously request a check of your rent or lease, and then we will review them to make sure your landlord is not scamming you.
Advice on e-mail and phone
As a member of DIGURA, you can both write and book a call with one of our advisers who can then answer your questions and solve your problems. 
Different membership solutions
We have three different membership packages to ensure that there is a solution that is right for you. They are adapted to how much you want to be beyond the problem. You can find them here.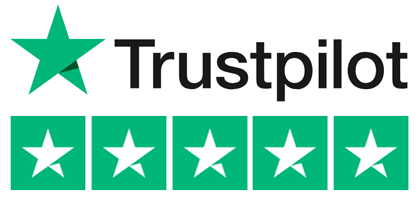 What does people say who have received
help regarding their rent?
Hold on, wait and see! We can only talk so much about ourselves, but here you can see  reviews from people who have received help from DIGURA.
Louise helped myself and my colleague (non-danish speakers) recover our full deposit from the landlord! Thanks so much!
Ifikratis Kamenidis
27/08-2019
Excellent service for which I would like to give my highest recommendation to anyone who has been treated unfairly. Digura handled my case with absolute professionalism. Most importantly, the advisor who handled my case, achieved an outcome beyond what I would have expected possible. Digura deserves my highest recommendation and I wish them the best success in their business!
I'd like to share my pleasent experience with Digura. I requested from them to check if my rent can be reduced (through their easy to use website). To my surprise, in few hours (after working hours!) I was directly contacted via email. What is more, they assigned a very competent and helpful person to personally deal with my case. It is obvious to me that their team is highly professional and take their customers very seriously. In addition, they have a business model where you only pay if they can actually help you
Digura quickly and efficiently helped me with getting my deposit back and I would heartily recommend them to anyone.
Virginia Artegoitia
06/06-2019
Excellent! Fast and reliable legal advise.
Professional and really helpful!
Afraid of being defrauded by your landlord?
Unfortunately, we see a lot of tenants being defrauded by their landlord. We want to make amends. You can start by getting a free assessment of your case down below.